Signature Collection – Luxury Waterproof Dog Clip Leads
Utterly practical and stylish too, a must-have for today's active outdoor dog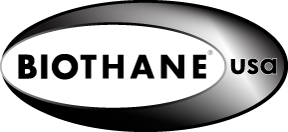 We're delighted to have added our Signature Collection of Waterproof Dog Collars and Leads to our existing range of luxury handmade dog collars and leads.

Our mission was to design a range of practical and stylish waterproof collars and leads with swimming and outdoor dog adventures in mind.

We started by sourcing the most practical materials to use and locating materials that were totally water-resistant; offered a comfortable fit; could be engraved and were quick and easy to keep clean.

Our waterproof dog collars and leads pack a punch - delivering on functionality and style
We've perfected our design to deliver on functionality and style. We use a full water and mold resistant, anti-bacterial PVC/TPC coated material, that doesn't stretch, is gentle on the dog's fur, and quick and easy for you to wipe clean.

We style our collars with striking brass studding for a simple and chic modern look and offer customers a choice of many different stylish colours, as well as a choice of stainless steel, rose gold, brass coloured clasps, and identity name tags.

Collared Creatures have expanded their waterproof range too, so you can complete the look with one of our matching collars!
---